As women, we wear makeup to help us feel comfortable and sexy in our own skin. With so many different skin tones and skin types, it can be difficult to find the products that work best for your skin. One of our goals at RSJ is to create a more inclusive environment around the beauty industry. One of our most popular and versatile products is the hydrating balm. Rather than developing a basic lip balm, our hydrating balm has a multitude of different uses.
Our Hydrating Balm was inspired by some amazing women we met on a trip to Amsterdam where the dutch approach to beauty is one of minimal product use and using on product for everything! We were so in love with the idea of multiple uses from one product we created this amazing wonder balm that does it all:
1. Say Bye Bye To Chapped Dry Skin - What's worse than cracked hands during the winter time? Cracked lips. Of course, this hydrating balm can be used as a lip balm. The hydrating balm can be used throughout the day to add moisture, or it can be used as a lip mask while you sleep. Similarly, the hydrating balm can be used to hydrate areas of the face or body that are dry or chapped, and it can also be used as a hydrating face mask as you sleep.
2. Lash and Brows: Currently in the beauty industry, laminated eyebrows and permed eyelashes are all the trend. These services can be pricey and only provide a temporary fix. The hydrating balm is a more cost effective alternative and can be used to both temporarily lift your eyebrows and eyelashes during the day. In addition to lifting the eye area, it also gives you a natural look while simultaneously hydrating the skin.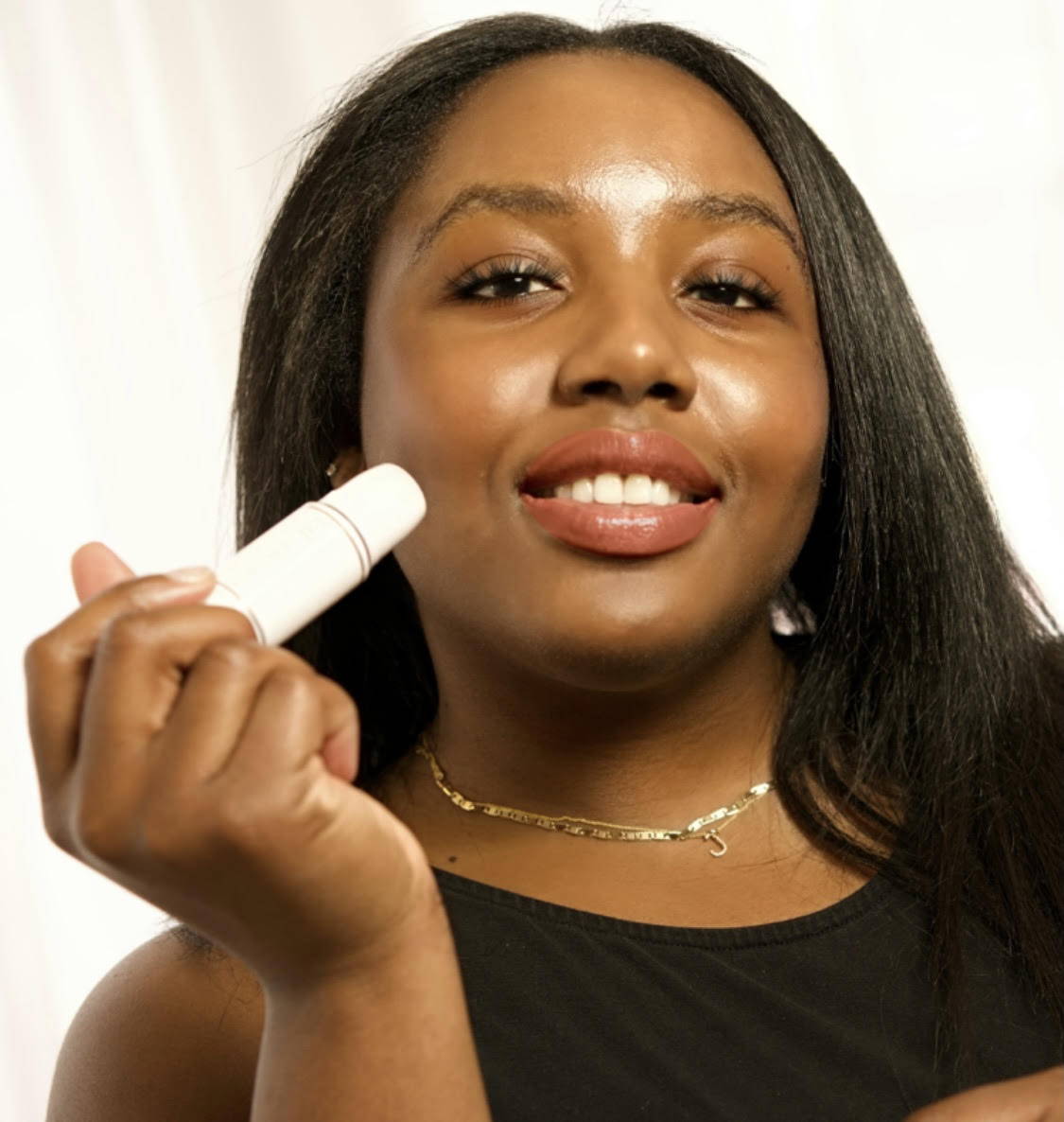 3. Seal Split Ends Or Fly Aways: Add the hydrating balm to the tips of your hair. This will moisturize your split ends while giving you a healthier look and feel.
4: Heal Broken Nails and Dry Cuticles: Gel and Acrylic nails can do some damage weakening your nails and causing them to split and crack.  By taking care of your cuticles and massaging your nail bed, you can heal brittle weak nails in no time.  Take a little bit of our balm on your finger and massage gently into your cuticle and nail bed.
5. Create a Sexy Glow: Swipe the hydrating balm down the front of your legs and on your shoulders and collar bone for a sexy healthy glow.  To add some glam, follow with our highlighter for some subtle shimmer!
Not only is our hydrating balm a versatile product, but it also has many different skincare benefits. All of our products are vegan, cruelty-free, and include powerful marine-based ingredients. The marine-base ingredients are golden seaweed extract and sea fennel algae extract which are skincare powerhouses in reducing  inflammation, rejuvenating the skin, and anti-aging.