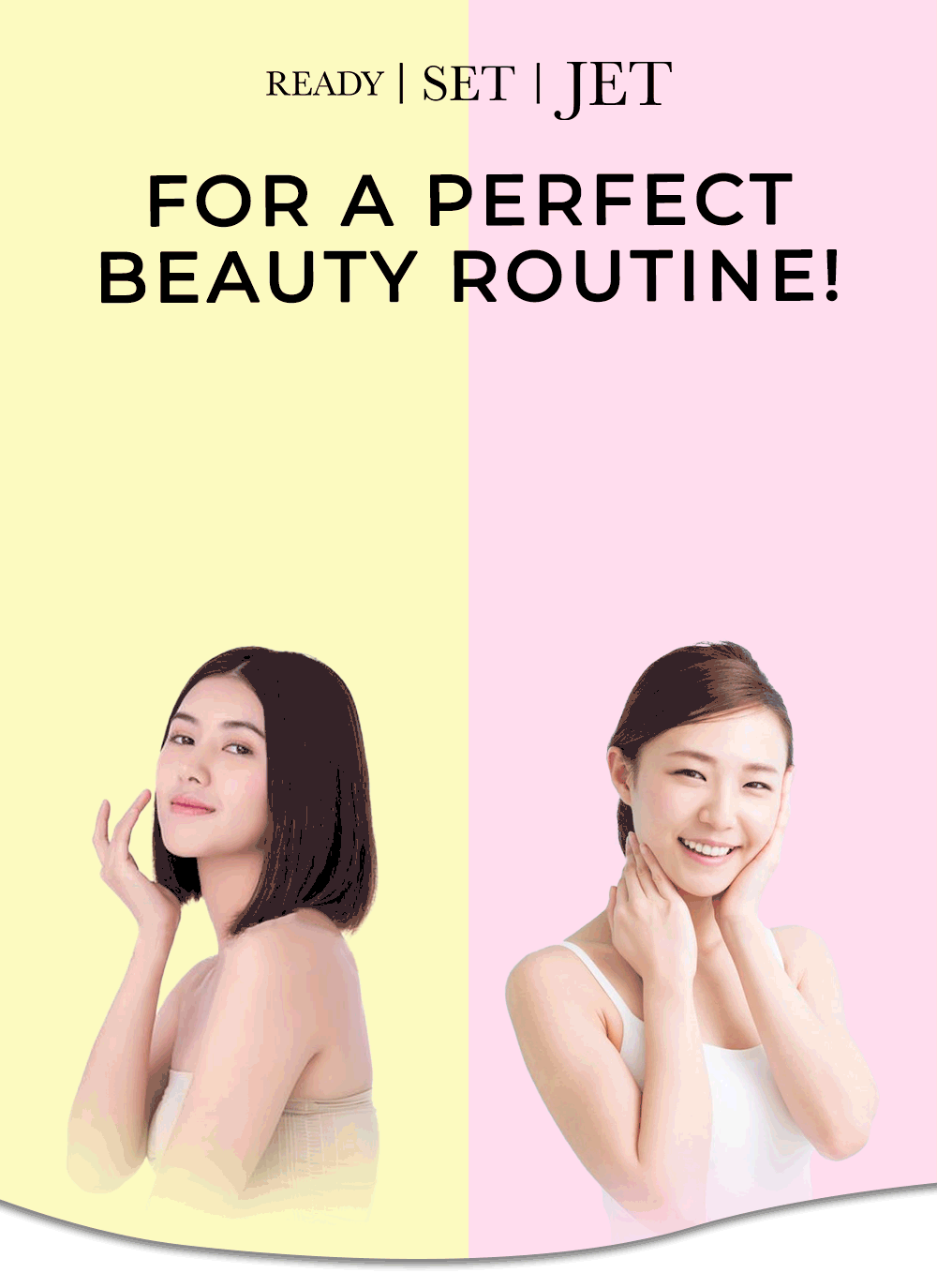 Our Cleanse and Prime Beauty Baton gives you flawless looking skin while protecting it from damaging environmental elements. Our Anti-Pollution Waterless Cleanser is skincare formulated with a proprietary blend of marine fennel that transforms the health and radiance of the skin. The waterless cleanser goes from a balm to a liquid oil to micro foam, gently dissolving dirt and grime and even the most stubborn makeup on the go. Our good for your skin Blurring Primer glides on effortlessly, diminishing the appearance of fine lines, wrinkles and pores instantly for a flawless smooth texture look.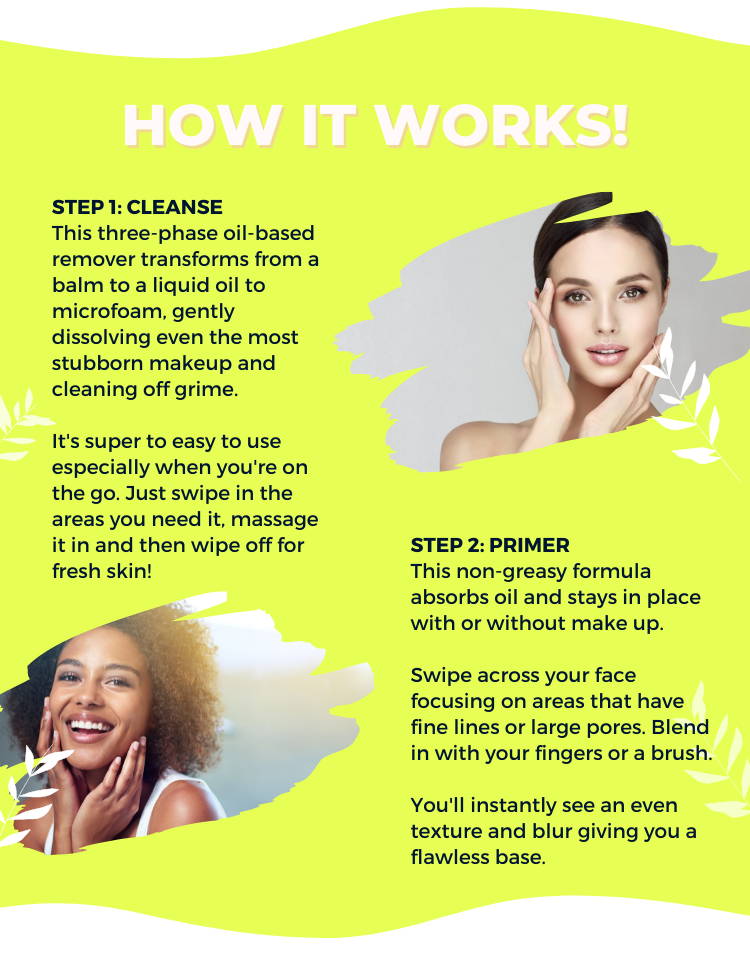 Makeup Meltdown Waterless Cleanser uses include:
Works as a face cleanser and/or remove makeup effortlessly.
Blurring Makeup Primer uses include:
Use as a primer under makeup to diminish the appearance of fine lines and pores. Use for light reflection. Its soft purple hue acts like a ring light, giving skin a soft-focus look. Mix with full coverage foundation for a more sheer look.